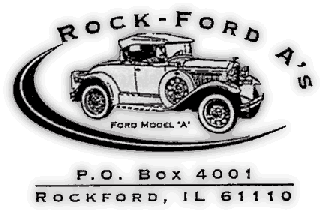 General Ford Model "A" Historical Background

T
he Model A Ford was produced from 1928 through 1931. Competition caused Mr. Ford to reluctantly change to the Model A design. The Model A proved to be a tough, reliable car that endured for years. It was faster and less temperamental than the Model T and also had 4-wheel brakes. Horsepower was double that of the "T" -- 40 hp and a 3-speed transmission. And it would be named after the first car made by Ford Motor Company back in 1903 -- the Model
A
.

M
onths were required to reach agreement on the engine design. The one finally adopted was a 4-cylinder, 200-cubic-inch L-head engine, only a little larger than that of the "T" but developing 40 horsepower at 2,200 revolutions per minute. This new engine had aluminum alloy pistons and cylinder head, 3-bearing counterbalanced crankshaft, and battery distributor ignition. Model T's outdated planetary transmission gave way to a 3-speed sliding gear type with gears of heat-treated chromium steel; clutch and transmission were duplicates in miniature of those of the Lincoln.

T
he wheelbase of the new Model A was 103.5 inches, the tread was 56 inches, and road clearance 9.5 inches. The steel body was brought down to reduce the car's height. Its weight was greater than that of the "T," running from 2,000 to 2,500 pounds. A 10-gallon gas tank was an integral part of the cowl. The radiator shell was contoured like that of the Lincoln and the lines of the car in general suggested those of its rich relative -- sufficiently so that the Model A was often called "the baby Lincoln." Body colors were Niagara Blue, Arabian Sand, Dawn Gray and Gunmetal Blue, with the four-door Sedan being offered in Balsam Green, Copper Drab, Rose Beige and Andalusite Blue -- all a heady change from the monochromatic Model T, available only in black.

W
ire wheels with steel spokes were offered in a contrasting color. They were fitted with balloon tires and internal-expanding mechanical brakes all around. Unprecedented features on the new Model A included hydraulic shock absorbers, a safety-glass windshield, bumpers, automatic windshield wipers, tilt-beam headlights, and a Bendix self-starter.

L
ike its brother, the little "A" could go anywhere and do anything on 20 miles to the gallon but with greater safety and far superior comfort for those aboard. Yet it was offered at prices very close to those of the Model T. For example, the
Phaeton
was sold for $395.00 and the
Tudor Sedan
sold for $495.00.

T
o produce a car assembled from 5,580 parts that were almost all entirely new meant retooling on an unprecedented scale. According to one historian, a changeover of this scope and urgency was, at the time, "unknown in American industrial history." And yet, the change was accomplished. Highland Park's final assembly line was moved to the
Rouge
in September 1927. Machine tools of radical new design were laid in by the thousands; there were 53,000 at the Rouge by the time production of the Model A began. Factory space amounting to 1.5 million square feet was added. Electrical welding of essential components, such as the rear-end assembly, was developed to replace the bolting of major sub-assemblies. This new practice ultimately became universal in the automobile industry.

S
o tremendous was the demand for components that Ford had to back away from his policy of total self-sufficiency and purchase from outside manufacturers elements such as wheels, body panels, piston rings, and some parts such as pumps and distributors that the company had never made.

D
uring the five months between the discontinuance of Model T and delivery of the first Model A, 400,000 orders had piled up for a new car that no single customer had even seen. The lag between cars available and orders on hand had mounted to 800,000 by the spring of 1928.

F
ord made almost two million Model A's in 1929. But Black Thursday came on October 24th of that year, ushering in the
Great Depression
, and from that time on it was downhill all the way. In 1931, sales dropped to 620,000 units. Production of the Model A was shut down in August, and early the following year, the "new order" took over in the form of the radically different
Ford V-8
. By that time, well over 20 million Fords had been manufactured, and almost 5 million of these had been the brilliant little Model A's.

Source of this info unknown.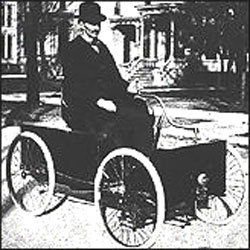 .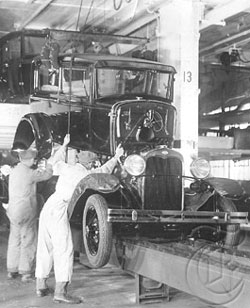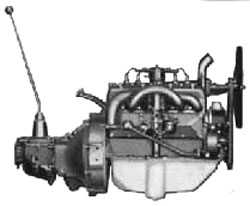 .